Fridgesmart solves community shop's refrigeration woes
Listed Under: Blog
When a community shop in the small, rural village of Avebury was struggling to find a company that could replace its fridges and give it the service it needed, committee chair Michèle Lomas turned to Fridgesmart to carry out the job.
A shop at the heart of the community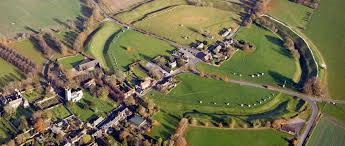 When the postmaster and village shop owner in Michèle's small village of retired seven years ago, the village community in Avebury was left without a local shop. Michèle and a committee of other volunteers met together to set up a community shop to replace the one they had lost, and that shop is still serving the village today.
Michèle chairs the committee; a team of dedicated volunteers working on the shop floor alongside two part-time managers who oversee its day-to-day operation.
Trouble with the fridges
It's not always easy being a volunteer running rural shop, and Michèle and the team ran into a problem when they decided to replace the shop's fridges, including four glass-fronted chillers that the shop had used for years.
Michèle, who works away from the shop for most of the week as a brass musician teacher, explained the problem:
"I had trouble finding a company to give me good customer service. We needed delivery on a specific day and time because we're not always open, and I needed the company to unpack and position the chillers for us in situ. Most refrigeration companies weren't interested in helping and would only deliver on their 'normal' days."
A smart solution
When Michèle got in touch with Fridgesmart, she received a very different response to the one she had received from other companies.
"Charles from Fridgesmart was very obliging and arranged everything I needed with no fuss at all. It was good to hear we were dealing with a family firm."
We were able to work everything out with Michèle to make sure that all of the right refrigeration units were delivered and installed at a time that worked for them. Now she and the other volunteers are able to go back to offering great service to their community.
Read more about our other previous customers or browse our range of refrigeration solutions.