9 Fridges Essential To Your Dessert Business This Summer
Listed Under: Blog
Summer Is nearly upon us, and if you're an ice cream or dessert business your best months of trade are just around the corner. But with so many customers heading your way in the heat of summer, how do you make sure your business is ready for the rush? Well, Fridgesmart has a few suggestions to help you and your company stay cool.
Get Ahead!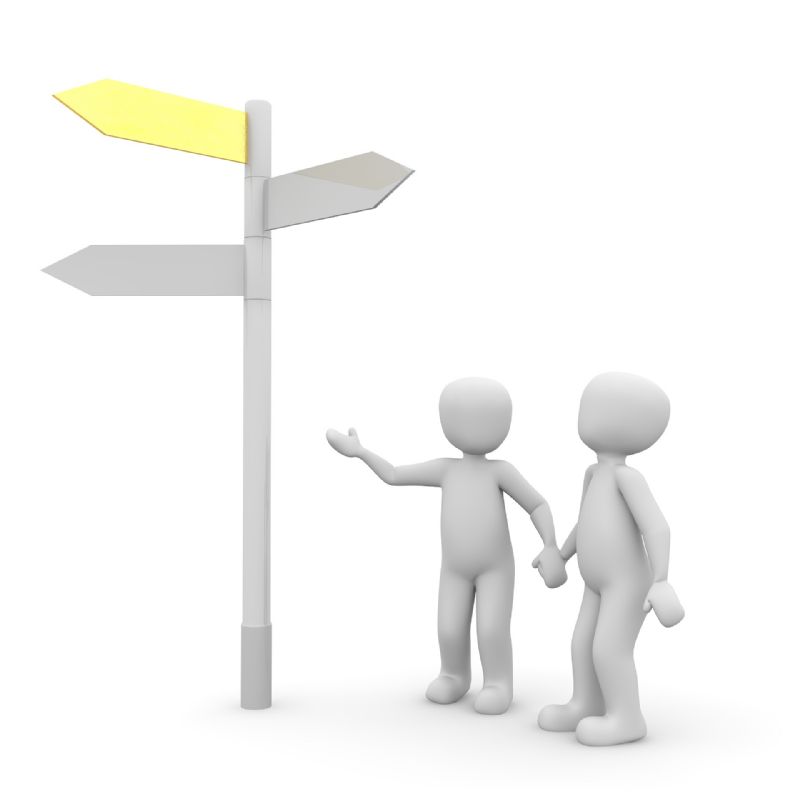 Consumers these days are presented with so many options when it comes to great summertime cuisine that it can be the slimmest margins between them flocking to you for a scoop of Gelato, or heading off to your competitors for a slice of cheesecake. That is why as you will know, it's vital to give yourself the edge over your competition by meeting the criteria that customers look for; Convenience and Quality.
But Convenience and Quality don't stop at your desserts it is vital to have the same standards for your equipment. That's why we have put this list together to help you get ahead this summer.
1: Ice Cream Serve Over
A staple essential to every good dessert parlour.
Great Gelato is fast becoming a staple of the Great British diet, but it is very important to have the right freezer to make your rum and raisin as appetising as possible. So here are a few picks that we think you will love.
ISA BERMUDA RANGE (The Beauty)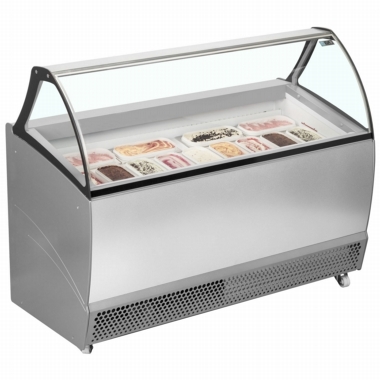 The ISA Bermuda is a sleek model that would not look out of place in the most beautiful of restaurants. With a current price tag of £2563.31+VAT it's a great option for any business who wants to look top dollar without having to break the bank, and because it's an ISA made unit you know there is no compromise on quality.
AHT BOSTON 210 (The Beast)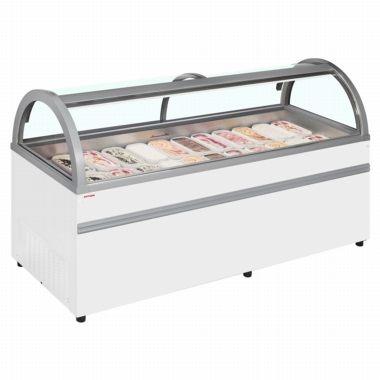 This 22 pan BEAST of a machine is the pride and joy of AHT. The Boston manages to run at -18/-22°C and only requires two 13amp plug sockets, and as if this monster of a unit had not already given you enough space for your ice cream, there is even more storage under the napoli pans (tubs). Oh did we say, the Boston is currently only £1969.96+VAT?
FRAMEC SLANT 510 (The Budget)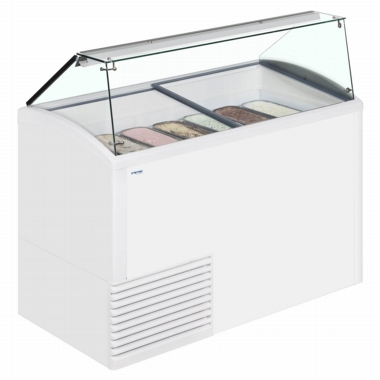 A reliable unit from a great brand with 10 pans all for less than a grand? Yeah, Fridgesmart has you covered! The Slant510 from Framec not only has space for the display of 10x 5-litre tubs but also comes with separate refrigerated understorage. Perfect for a smaller business whose customers have a huge appetite for ice cream.
2: CAKE DISPLAY FRIDGES
Fridgesmart's picks to make sure your pecan pie is perfectly displayed.
FRILIXA MAXIME RANGE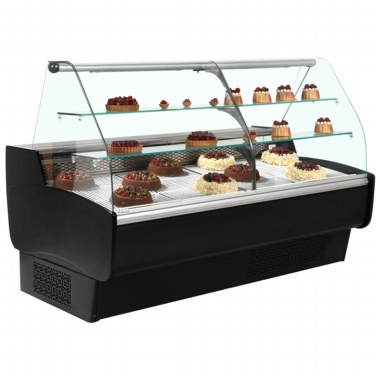 Frilixa brings another beauty of a fridge to the table. The Maxime Range currently starts at £1578.67+VAT and boasts Interior lighting, stainless rear shelf, and refrigerated under storage as just a few of the many features. These units are made to order so take around 6-8 weeks for delivery but they are well worth the wait.
TRIMCO ZURICH II RANGE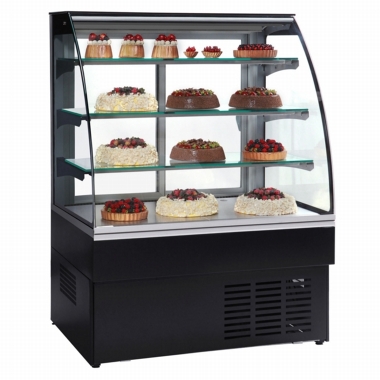 The Trimco Zurich II Range is the update of the original Zurich range. The range still comes with your favourite features but the redesign is sleeker and smoother. These units come in Black, Steel, and Wooden finish so no matter what decor your business boasts Trimco gives you an option to suit you best. This range currently starts at £1464.96+VAT and is shooting off the shelves leading up to summer so make sure you get yours before they are gone!
3: Slush machines
Is it even summer unless you have hoards or children running around sticking their tongues out to see who's is the bluest? Answer. no!
That's why the slush machine makes our 'essentials' list.
INTERLEVIN SL2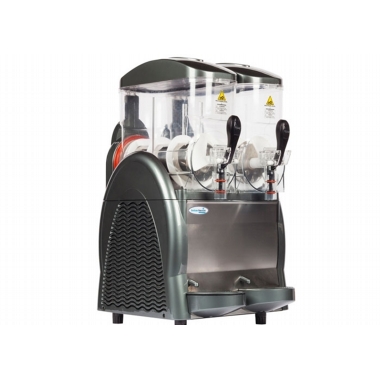 The SL2 is the new kid on the block Interlevin the beautiful design and solid engineering is the culmination of Interlevin's experience and eye for detail. So what features have Interlevin added their SL2? Well, you can expect the standard features of removable drip trays, an easy access lid and a digital controller and temperature display to name Just a few, But this unit comes with a couple of pretty exciting new features. The SL2 comes with an LED interior light, and an energy saving 'night mode' just adding even more value to this already impressive unit. The SL2 is currently priced at £1204.95+VAT.
4.BOTTLE COOLERS
Make sure to quench thirsts this summer not just fill appetites. A bottle cooler is an essential for most establishments but their value can be easily overlooked if you're not careful. In 2016 Coca-Cola was once again Britains biggest brand. The nation cannot get enough of sweat cold drinks and having a good bottle cooler can massively boost your impulse sales.
TEFCOLD FS1380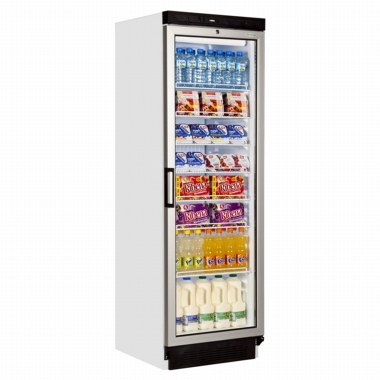 Reliable, cheap, cheerful. The FS1380 is the go-to for many shop owners starting out in the bottle cooler game. This unit provides you with the peace of mind of being manufactured by TEFCOLD while allowing you to keep the purse strings tight. This unit can also be supplied to open both left-handed and Right making it very versatile. Currently starting at £402.78+VAT.
TEFCOLD FS1220
Kitting out a small space can be a nightmare. Once you have made room for your new Ice Cream Freezer, Cake unit and all the other bells and whistles you may be thinking you have no more space for a bottle cooler. Luckily for you, Tefcold have thought of everything and have manufactured their popular FS1380 in a bite-sized version. This means even those with the most compact of spaces need not miss out on all those impulse purchases. Currently Priced at £458.87+VAT.
FRAMEC EX500PT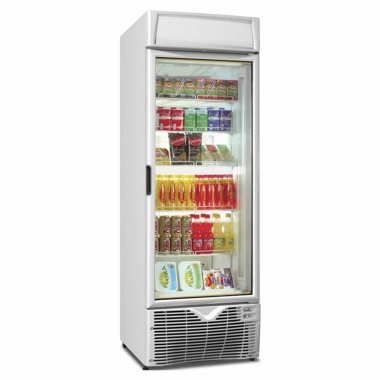 Framec are known for their great quality units, and they twin that quality with great aesthetics with their EX500PT. If you are looking for the BMW of the bottle cooler world then look no further. This unit boasts vertical interior lights and fan-assisted cooling all combined with Framec's premium cooling system and topped off with a light canopy. If you are planning on shifting serious amounts of sprite this summer this cooler may be the one for you. Currently on at £1047.49+VAT.
*All prices are subject to change*